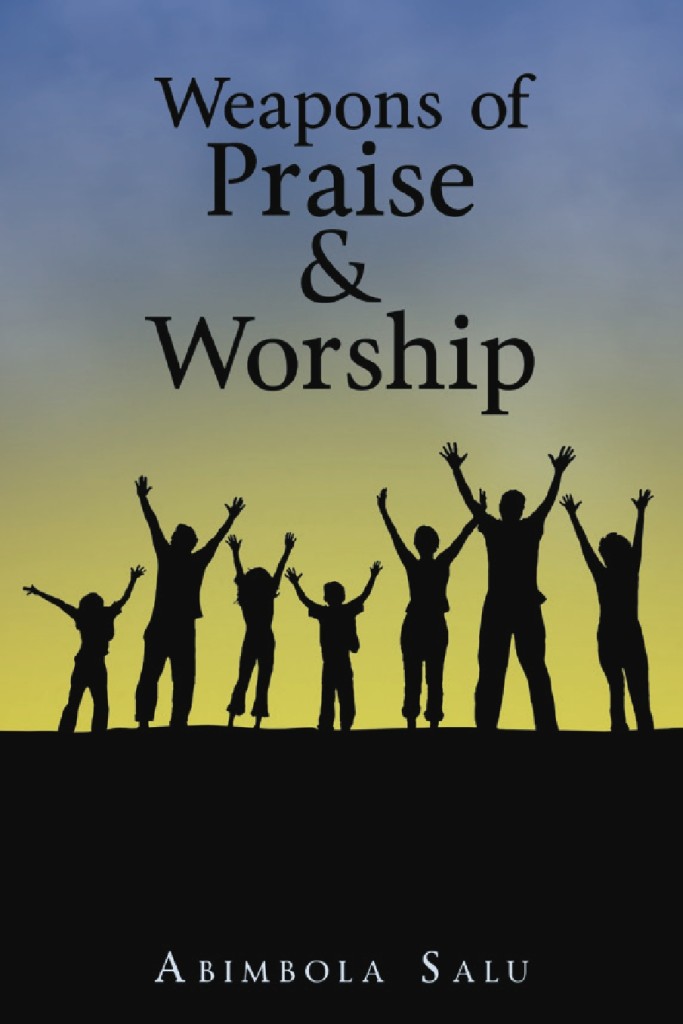 Beloved, today, permit us to blow our trumpet as we announce to you and the whole world that our first book on Spirituality and Religion, titled: "Weapons of Praise & Worship" has been published and is out for sale!
Yes! Consider this our Christmas present to you our faithful readers. We thank you for your faithfulness in reading our message and for allowing us into your inbox every day. However, by the special grace and mercy of God, we have climbed to new heights and after many years, months and days, we are finally able to put together our thoughts and views in book form.
Our book is on how Praise & Worship can be a powerful weapon in the hands of God's children.  Published by West Bow Press, a division of Thomas Nelson, you can purchase our book at West Bow Press website, Amazon, Barnes and Noble and other reputable book stores. Selling price is $11.95 for the softcover and $28.95 for thehardcover.  You can also buy the Kindle or tablet edition for $3.95.
Our personal website, www.abimbolasalu.com is under construction and in a few days' time, you can go there and purchase our book directly from our website.
To give you an appetizer of what to expect from our book, let us preview the topics which we discussed in this book. This includes questions like "Why Do we have to Fight Spiritual battles? Others are "The Spiritual World," "The Weapons of our Warfare", "Winning Wars," "The Weapons of "Praise and Worship" and "How to Praise and Worship God."
Beloved, we urge you to buy this book as a Christmas gift for your family , friends and loved ones. We also offer discount on bulk purchases. Just as the Bible says: "Ask and you shall receive!"
Please help us spread the word around to your loved ones. We shall let you know when a Launch date is set and we shall send you a special invitation!
As usual, we welcome your comments and ideas.
We sincerely thank you for your time
Please send your comments or questions to us via our Contact me page.
Stay Blessed,
Abi Salu
P.S. Please pass it on
Thank you
2013: Our Year of Divine Upliftment
Psalm 75:6-7, 10; 1 Samuel 2:7-8, 10